CA DMV Registration Renewal | All You Need To Know In 2022
The Bureau of Automotive Repairs (BAR) oversees California's smog check program, and provides vehicle smog check results electronically to the California Department of Motor Vehicles. A smog check is required to complete an initial vehicle registration in California. During California registration renewal a smog check is required biennially (once every two years). Car Title Transfer smog check requirements differ slightly.
The following are requirements the DMV has put in place to register a car, truck, van, SUV, motorhome, or motorcycle in California and operate legally on California public roadways.
How do I renew my DMV registration?
Your vehicle's registration renewal can be performed online, in-person, or by mail. Refer to your DMV renewal notice. Ensure you have complied with any smog check or auto insurance requirements before choosing an option below. A smog check is due once every two years. Results are electronically sent to the Bureau of Automotive Repairs by the smog station which inspects your vehicle.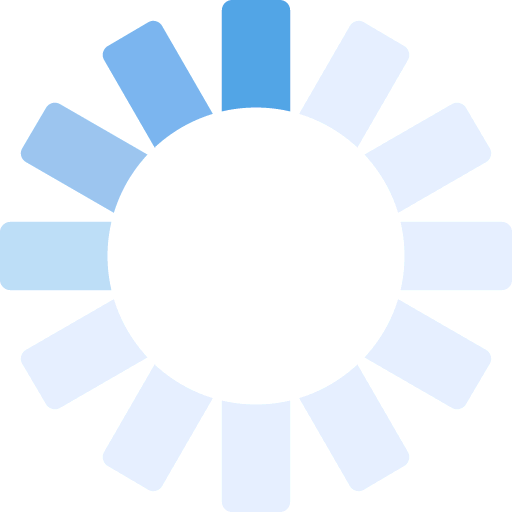 Retrieving DMV Records
Please wait...
Do I need a smog check?
Vehicles 8 years and older require a smog inspection every two years. The requirement is due along with the vehicle's registration renewal payment. If your registration expiration date is coming up soon and you suspect your vehicle may not pass the smog check, we recommend paying your registration renewal fees now and avoid accruing late fees. A passing smog inspection is required to received new registration (registration card and license plate sticker) however a passing inspection is not required to "post" DMV fees.
Option 1. NeedTags™ DMV Online - This is the fastest method to renew your registration and a great option if you're tags have expired or are about to expire. NeedTags.com™ is a California DMV authorized online registration service provider. You can get new stickers overnight, download registration e-Card instantly, ship your registration to an alternate address, all without leaving your home or office. NeedTags can also allow you to pay your registration fees without having passed a smog inspection. Your fees will be posted with the DMV in order to avoid late penalties and you can have your new registration shipped to you the same day you pass the smog test. This expedited service is not available through the CA DMV website.
Option 2. Use DMV Website - Renewing your car registration on the DMV website offers a quick way to pay your renewal fees and takes a little less time to get your new stickers and registration card. The turn-around time for online registration renewal on the DMV website is 2-4 weeks. The DMV website will allow you to post your registration renewal fees online if your vehicle is due for a smog check and you have either not yet completed it or your vehicle has failed the inspection. You will however run into a delay in getting your new tags after the vehicle passes the smog inspection. The reason being is that the DMV will need to first become aware of the passing smog inspection and then place your renewal back in queue for processing. We recommend renewing registration through the DMV website only after your smog check requirement is fulfilled.
You may visit a DMV office after your smog check is complete to pick up your tags but ensure you get to them before the mailing process has started. If they see in their records that a new sticker has already been issued for your vehicle they will not be able to give you your tags. You'll need to receive them by mail.
Option 3. Renew by Mail - Slowest method to renew your registration, but fine if you're not pressed for time. Renewal by mail is free. Ensure you send in your payment in a timely manner and receive your new tags and registration card before the current registration expires. The turn-around time for mail-in registration renewals is 4-6 weeks.
Option 4. Renew In-Person - Visiting a DMV field office is the most time consuming vehicle registration option. A faster in-person method is choosing a local BPA provider. Private businesses known as BPA Providers (Business Partner Automation) offer DMV Service Without Long Lines. These California licensed facilities issue official DMV forms, license plates, registration cards, stickers and tags on-the-spot and rarely have a wait time. Visiting a DMV office, even with an appointment, can be very time consuming. Choosing a local registration service provider on the other hand can get you in & out fast.
Lost Vehicle Registration, Tags, or Stickers - If you have lost or misplaced your vehicle's registration or need replacement stickers, registration card, or license plates you will need to apply for DMV duplicates. The process can be handled at the DMV or a local service provider, or through NeedTags.com®.
When filling out the DMV replacement form do not forget to include:
Owner's full name.
Owner's current address.
Owner's driver license number.
Vehicle's license plate number.
Along with the Application for Replacement Plates, Stickers, Documents form you will need to complete a Statement of Facts explaining why you need a replacement title, tags, registration card or license plates.
Process by Mail - You may submit registration documents in-person at a local DMV branch office, with or without an appointment, or by mailing to:
Department of Motor Vehicles
P.O. Box 942869
Sacramento, CA 94269-0001
For questions or concerns you may contact the DMV at (800) 777-0133.
View SmogTips.com in: Desktop / Mobile
SmogTips.com © 2022 All rights reserved